Vacation Rental Cleaning Services: The Best Vrbo & Airbnb Cleaners in Park City
When it comes to hosting on Vacation Rental: Airbnb, Vrbo , the significance of cleanliness cannot be overstated. Clean and well-maintained accommodations are essential for creating positive guest experiences, earning glowing reviews, and ultimately increasing your Airbnb bookings and revenue.
At Park City Cleaning we are committed to helping you achieve your goals. Contact us and we will be there after every guest checkout to help you with your list of tasks such as: cleaning, changing bedding, laundry and restocking items.
Vacation rentals Airbnb , Vrbo  are an increasingly popular choice for travelers seeking an alternative to traditional hotel stays.
Whether you're a property manager or owner, providing a clean and comfortable space is essential for attracting guests and maintaining a positive reputation of your Airbnb.
Why is Vacation Rental Cleaning so Important ?
A well-maintained and clean Airbnb property, means a better experience for you and your guests!
Guest SatisfactionWith our Airbnb Cleaning Services we can ensure your property is always in immaculate condition which is important for guest satisfaction.
Property MaintenanceRegular cleaning services can help extend the lifespan of your Airbnb property and its fixtures and will save unnecessary future replacement costs.
Health and SafetyCleaning is essential for maintaining health and safety standards in vacation rental properties. Our Airbnb Cleaners can ensure that your Airbnb property is thoroughly cleaned and disinfected, reducing the risk of illness and injury to guests.
Brand ReputationA well-maintained and clean Airbnb property reflects positively on your brand and helps establish a reputation for quality and reliability.
Legal Requirements In some jurisdictions, vacation rental owners are required to maintain their properties to certain standards to follow health and safety regulations. A professional cleaning service can help ensure compliance with relevant regulations.
Why Choose Park City Cleaning ?
Choosing a professional vacation rental cleaning service can offer several benefits, which include:
Time and EffortCleaning a vacation rental property can be time-consuming and physically demanding. We can save your time and effort, allowing you to focus on other aspects of your rental business.
Experience and ExpertiseThe house cleaners at My Park City Cleaning services have the experience and expertise to effectively clean and maintain your Airbnb property. We use the latest techniques and equipment to get the job done right.
ConsistencyOur Cleaners team is trained to provide consistent results, ensuring your properties are always in good condition for guests.
Cost SavingsWhile hiring a Airbnb cleaning service may seem like an added expense, it can save you money in the long run. By outsourcing the cleaning, you can avoid incurring the extra cost of purchasing and maintaining the cleaning equipment and supplies.
Who can benefit from our Airbnb Cleaning Services ?
Whether you're a property owner, a property management company, or a vacation rental platform, looking for a sparkling clean escape, you can enjoy multiple benefits from our Airbnb Cleaning Services.
Our deep cleaning services will turn your vacation rental into a shining star, leaving your guests refreshed and relaxed.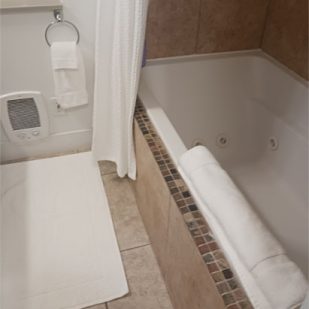 Here are a few people who can benefit from our deep cleaning services.
Property OwnersProperty owners can ensure that their rental Airbnb is clean and well-maintained by hiring a professional Cleaning service Company. This will make certain that the Airbnb property is spotless and ready for each guest's arrival.
Property Management CompaniesProperty management companies can improve their reputation by providing a well-organized rental. Hiring a Professional cleaning service Company can save time and resources, and provide an efficient and effective cleaning solution for their Airbnb properties.
Vacation Rental AgentsA skillful cleaning crew can provide vacation rental agents with a seamless and high-quality cleaning solution for their Airbnb properties. This can improve guest satisfaction and enhance the reputation of their business.
How Our Airbnb Cleaners experts Operate ?
Initial ConsultationFor the initial consultation, we will meet with the property owner or manager to discuss the property's cleaning needs. This will include the frequency of cleaning, specific cleaning tasks, and any other requirements.
SchedulingWe will create a cleaning schedule that works for both parties. We will ensure that the property is cleaned before the arrival and after the departure of each guest.
Cleaning ProcessOur maids will bring all necessary equipment and supplies to the Airbnb property and perform a thorough cleaning. This includes tasks such as dusting, vacuuming, mopping, and sanitizing.
Quality ControlWe will inspect the property after cleaning to ensure that all tasks have been completed to a high standard. In case of any issues, our team will address them promptly.
Reporting and InvoicingThe cleaning service will provide a report of all the performed tasks and provide an invoice for the Cleaning Services.
Airbnb Cleaning Services We Offer
We typically offer comprehensive Cleaning Services of the entire property. Since our utmost concern is customer satisfaction, we make sure to take your concerns into account and accommodate any specific cleaning requirements.
The following tasks are included in our deep cleaning services:
Dusting, vacuuming, and moppingThis includes dusting all surfaces, including furniture, shelves, and décor. We also vacuum and mop all floors, including carpets and hard floors.
Kitchen CleaningThorough cleaning of all kitchen surfaces, as well as refrigerator, oven, stove, microwave, and dishes, is carried out.
Bathroom CleaningBathroom cleaning comprises cleaning all bathroom surfaces, including toilets, basin and countertops, shower and tub, and mirrors and fixtures.
Trash RemovalAll trash and recycling shall be removed from the property and dropped into their designated areas.
Linen and Laundry ServicesThis includes changing and washing bed linens, towels, and other fabric items.
With our Vacation Rental Cleaning Services, your Airbnb Property will always look new. Trust us, your guests will be delighted with the results and your property will be the talk of the town. 
So, sit back, relax, and let us take care of the rest. Get a free quote now!