Property Managed Building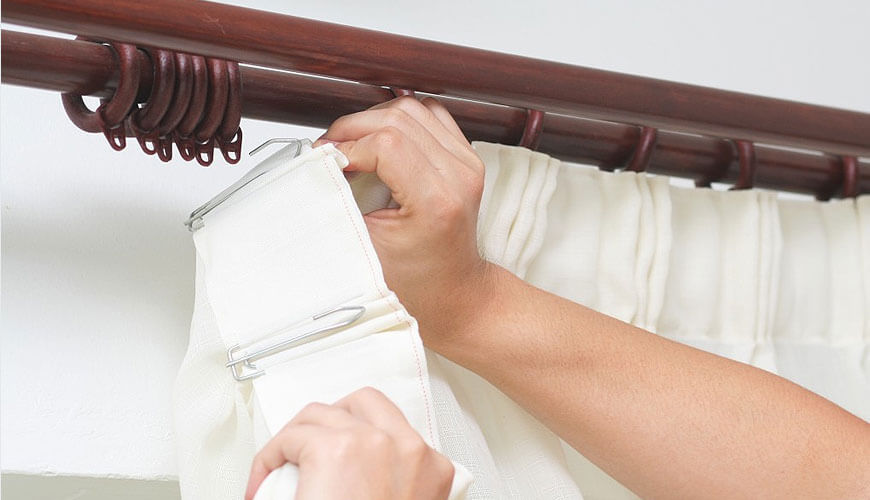 The Most Trusted Commercial Cleaning Services Provider for Property Managed Buildings
Property management can become daunting when you cannot find the right commercial cleaning services provider. Imagine your potential tenants walk into your building and because of poor management there is dust, grime, and smell all over the place. They are not going to pay much if they do not get a clean, well-maintained, and healthy place to work. 
That's where our commercial cleaning services come in. A neat and clean, refreshing and pleasant environment of a building will uplift the moods of your tenants and will keep them happy and satisfied. 
This, in turn, would bring in more potential clients, and their positive reviews will keep your buildings on the top. This will ultimately make you the best property manager in town! 
Get the Best Cleaning Services in Town
We, at Park City Cleaning, ensure that all your properties are kept spotless and healthy—thanks to our cleaning crew's expertise and their dedication to making your spaces clean.
We not only clean your buildings as a service provider, but we also take care of them like our own. If anything, this should give you some satisfaction regarding our quality of work.
Our planning team works on the schedule of the cleaning, and our honeybees—the cleaning crew, work on meeting the deadlines and expectations of our valuable clients. 
Moreover, we understand that proper upkeep of buildings is vitally important and our carefully curated cleaning plans would be your go-to. Be it hotels, offices, hospitals, working spaces, or even schools, we try our best to provide you with every service to maintain the cleanliness of the spaces. 
Furthermore, for everyday maintenance and round-the-clock cleaning, we provide janitor services for your valuable buildings. We only hire the most efficient and expert workers who put in their hearts and soul to give you the ultimate comfort. 
Our janitor services would give you clean and waxed floors, trash takeout, mopping and sweeping, and anything else that your building maintenance schedule requires.
Therefore, if you are looking for high-quality cleaning, then we are the right fit for you. We not only provide you with top-notch commercial cleaning services but also use branded products for commercial cleaning.
Many commercial cleaning companies tend to get done with their work quickly, hence, compromising on quality. But with My Park City Cleaning, you don't have to worry about that. We make sure that we give your building the time it deserves and make it squeaky clean for a healthy environment. 
Since we already have extensive experience in the field, we aim to make your property among the leading buildings for hire. We keep them fully maintained and in superb condition so that the value of your managed properties keeps appreciating. After all, nothing is more important to keep your building noticeable than proper cleaning!
In the world of commercial cleaning, we aim to become the top commercial cleaners in Salt Lake City by satisfying our clients to the fullest. 
Why Cleaning Property Managed Buildings Is Important?
While cleaning is important for every living or workspace, property-managed buildings specifically need proper upkeep and cleaning for their prosperity.
Not only your buildings will have working spaces for other people, but their health and safety will also be your responsibility. And without proper cleaning, there can be many health hazards. 
Making sure that your tenants are healthy and happy gives you brownie points for being a good property manager and regular deep cleaning is one way to ensure that. Our cleaners maintain the hygiene of your buildings and give your tenants a pleasant working experience. 
Benefits of Hiring Us as Your Commercial Cleaners
Hiring the right commercial cleaning company is going to be your turning point if you are facing a downfall in tenancy. These are just a few benefits of hiring commercial cleaners to keep your properties well-managed and well-maintained. 
Our Tailor-made SolutionsWe check out the premises and plan the cleaning process by allocating the products suitable for your building. We want to give a perfect cleaning experience to our clients, hence, we aim to give you the highest standard of cleaning.
Our Cleaning Services Will Add ValueSince our cleaning services are not just cleaning, but proper maintenance, the outlook of your buildings will improve. This will surely add more value to your property, hence increasing the tenancy rate too!
What My Park City Cleaning Offers
Our commercial cleaning services vary from property to property. By examining each property, we decide what it needs and then curate a special plan and schedule for our esteemed clients. But to give you a general idea, if you choose us for cleaning, you will get the following services:
Mopping of floors—common walkways, corridors, offices, etc.
Vacuuming floors, walkways, carpets, rugs, etc.
Proper cleaning and dusting of desktops and cabins.
Sweeping of floors and carpets—sweeping all the dust, debris, and trash away.
Bathroom maintenance—disinfecting and polishing urinals, toilets, sinks, and mirrors along with mopping and scrubbing floors and sinks.
Cleaning and sanitizing the kitchenette.
Polishing of any chrome fixtures in the buildings.
Maintenance of waxed floors—cleaning, buffing, and waxing.
Janitor services (on demand)
Keeping everything in mind, if you are looking for a reliable cleaning company, My Park City Cleaning is your best bet. We will ensure that your building receives the utmost care and that as we leave, your buildings look spotless and shiny as if brand new!
Call now on (385) 499-9929, and book yourself a consultation to make your building the dreamiest one in town! We promise quality and customer satisfaction, and deliver what we promise!