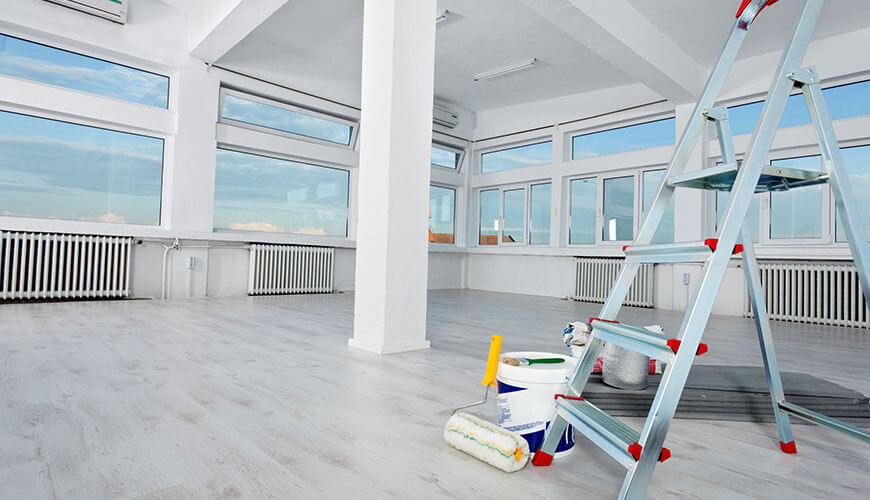 Get Utah's Trusted Post Construction Cleaning with our Deep Cleaning Services
Once the construction phase of your building or property is complete, the next crucial step is to ensure that the area is clean and ready to use. Leftover debris, dust, and other construction residues can significantly compromise the safety and functionality of your new space.
Therefore, it is essential to choose a reliable cleaning service with the necessary expertise to provide top-notch Post Construction Cleaning. Fortunately,

Park City Cleaning

offers specialized Post Construction Cleaning Services tailored to meet your unique needs.
We are dedicated to ensuring that your newly constructed building or space is thoroughly cleaned to eliminate any potential hazards. Our team of expert cleaners will conduct a free consultation and assess the area to provide an accurate estimate of the services required.
Don't put your safety and health at risk by neglecting Post Construction cleaning.

contact us

today, and let us handle all your cleaning needs.
In Park City Cleaning will take care all Post Construction Cleaning Phases:
Rough clean: We remove all large items such as debris, trash, leftover materials. General sweeping and vacuuming.
Light clean: Is the most important and require a intensive labor. In this part we clean every corner of the house, cabinets, counters, windows, ceiling fans, lights fixture and more. We use special equipment: Backpack vacuums, scrubber machine and more.
Final cleaning: Our Post Construction Cleaners will go through the whole house and make sure everything is spotless. Once the final clean is completed, the space is considered move-in ready.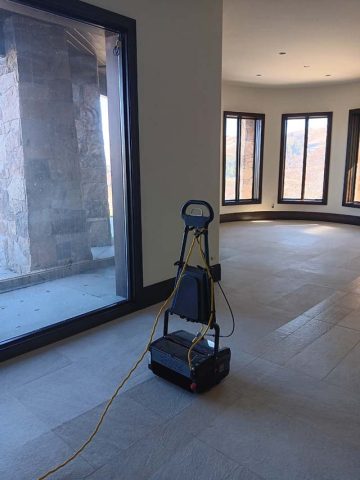 Why choose Park City Cleaning as your Post Construction Cleaning Company ?
When you go and search for Post Construction cleaning services, you'll find a lot of them in the market. But here are a few reasons Why you should choose us:
ProfessionalismWe have the equipment as well as the expertise to clean the post construction madness and leave your house gleaming.

Our state-of-the-art equipment and house cleaners are specially trained to remove the smallest of dust particles and the most resilient of paint splatters. Moreover, DIYs only look good in videos, but in reality, they are time-consuming and require a lot of effort.

That is why you must leave the cleaning process to professionals and focus on other things which require your time and attention.

Ready to live in spaceWhy stress yourself with cleaning and spending dollars on equipment when you have deep house cleaning services available. We make sure that your space is ready to live in, no matter how bad the post-construction mess is.

Our services are designed to complete the cleaning process more quickly, allowing you to move into your newly built or renovated space as soon as possible.

Customer satisfactionCustomer satisfaction is our priority. All your requirements and expectations are taken into account and followed religiously. No nook or cranny is missed when our house cleaners are at work. Our highly experienced team has expertise in cleaning newly built or renovated structures so you have the best results.
Our Checklist for Effective Post Construction Clean Up
Dust Cleaning (Sweeping, mopping, vacuuming) If there is one thing that is abundant in a post-construction house, it's dust. We clear dust, debris, stubborn smudges, and marks from surfaces, including walls, ceilings, and floors.
Window Cleaning We will be cleaning the interior windows, including frames and sills.
Fixture Cleaning We will be cleaning and polishing light fixtures, door handles, and other fixtures.
Kitchen and Bathroom CleaningThis includes cleaning and sanitizing kitchen countertops, sinks, toilets, and other bathroom surfaces.
Final Touch-upsThis phase includes painting and minor repairs as necessary to prepare the space for occupancy. The best part about our service is that we don't stick to a manual. Our work is very customer-centric so we take customers' concerns and expectations into account and then start with the cleaning process. So, if there is a service that is not mentioned above but is required, we will be happy to accommodate it.
Who can benefit from our Post Construction cleaning services ?
ContractorsContractors can benefit from post-construction cleaning services by ensuring that their finished projects are cleaned and presentable for new occupants.
Property ManagersProperty managers can avail it to prepare newly built or renovated spaces for tenants.
Building OwnersBuilding owners can benefit from post-construction cleaning services by ensuring that their new or renovated spaces are ready for occupancy and looking their best
Individual Homeowners Homeowners who have recently completed a renovation or construction project can benefit from our service to restore their homes to a clean and tidy state.
BusinessesBusiness owners can also avail this service by ensuring that their newly built or renovated spaces are ready for business operations and presentable to their customers and clients.
How our Cleaning for Construction Operate ?
The services we offer can be specifically customized so that you get the most benefit out of them. Hence, in addition to the actual cleaning process, we give special attention to the initial consultation to understand our client's requirements.
This is how the process usually works.
AssessmentWe will initially assess the construction site to determine the scope of work, including the size of the area, the type of construction materials used, and if there will be any special cleaning requirements.
PlanningBased on the assessment, we will create a cleaning plan, including the type of equipment and cleaning products to be used.
CleaningThe house cleaners will perform the cleaning, removing construction dust, debris, and other materials left over after the construction process. This may include dusting surfaces, sweeping and mopping floors, cleaning windows and fixtures, and wiping down surfaces.
Final InspectionUpon completion of the cleaning, we will perform a final inspection to ensure that the space is thoroughly cleaned and meets your expectations.
Feedback and Follow-up Each and every client is valuable, hence, we seek your feedback and follow-up to make sure that there are no unaddressed concerns.
Cleaning is not an easy job. Especially, post-construction clean-up can be really exhausting in addition to being hazardous. Therefore, allowing professionals to handle post-construction cleaning can save you time by increasing efficiency, reducing workload, eliminating the need for equipment investment, and reducing stress.
Hiring us will not only save you undue stress, but also time and money while leaving you with a sparkling new house. Get a free quote from us now!