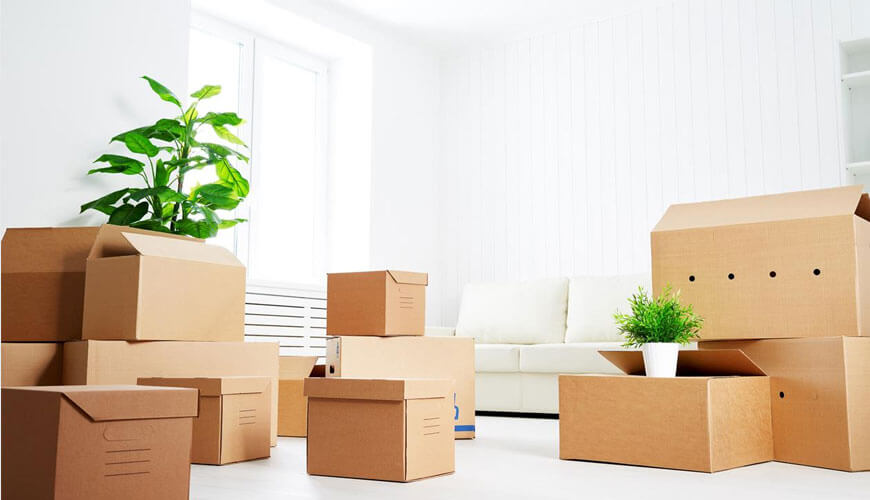 The Best Move In / Move Out Cleaning Services in Park City Utah
Park City Cleaning takes pride in providing our clients with the best possible Move out / Move in Cleaning Services . Whether you are a landlord or a new tenant, we understand how stressful moving can be, and how important it is to have a clean and sanitary environment.
Our team of highly trained professionals will arrive at your property fully equipped with the necessary cleaning products and tools to give it a thorough cleaning from the top down.
We don't skip any corners or overlook any details, ensuring a spotless and healthy living environment. giving you the peace of mind to move in without any worries. Trust us to deliver exceptional cleaning services for your property.
Our Move Out / Move in Cleaning Services List
Move in / Move out cleaning typically refers to deep cleaning of a residential or commercial property before or after a tenant/owner moves in or out.
We at My Park City Cleaning offer deep cleaning services that can be tailored to meet the specific needs of the property within your budget.
The type of services we offer are as under: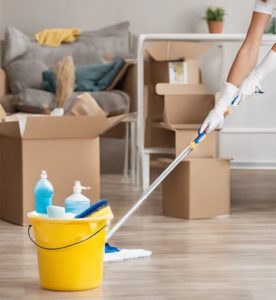 Dusting, Sweeping, and VacuumingThis includes cleaning all surfaces, furniture, shelves, blinds, baseboards, carpets, rugs, and upholstery to remove dirt, dust, and allergens.
MoppingThorough mopping of hard floor surfaces, including tile, hardwood, and laminate.
Cleaning BathroomsThis includes exhaustive cleaning and disinfecting of toilets, showers, bathtubs, basins, and mirrors.
Cleaning KitchensKitchen cleaning comprises disinfecting countertops, sinks, stovetops, ovens, and microwaves.
WindowsWe offer cleaning of windows from inside and outside to remove any streaks or residue from windows and sills.
WallsThis includes wiping down walls to remove any fingerprints, smudges, or cobwebs.
Cabinets and DrawersCabinets and drawers are cleaned from the inside as well as outside.
Light FixturesLight fixtures, including ceiling fans and chandeliers, are cleaned to remove cobwebs and dust.
Trash RemovalIt includes removing all trash and debris from the property and taking it to the designated area.
These services make up our basic cleaning routine. Given the fact that we are a highly customer-centric company, the cleaning routine can be customized according to your requirements.
Why Choose Park City Cleaning ?
A simple Google search for Move in Cleaning Services near me will lead you to a long list of cleaning services for homes. You'd ask why you should hire us instead of selecting any other deep cleaning service.
Here are a few reasons why you'll never regret your decision of choosing us:
Unmatched CleaningOur housecleaners have the experience as well as the expertise to leave houses as good as new. Along with that, we have the equipment required to clean hard-to-reach areas and remove the most stubborn marks.
Stress-free MovingMoving in/out is not a piece of cake. You have to take care of several things while moving in/out whereas cleaning will only add up to your stress. Hence, the best idea will be to leave it to the professionals and get stress free.
Great Customer ServiceWe believe that a happy client is the best business strategy of all time. Hence, customer satisfaction is our top priority. We make sure to take all your concerns and requirements into account and then proceed accordingly.
Quick ServicesWith a million things on the list, a time-consuming activity is the last thing you want to do. Cleaning your house by yourself will consume a lot of your time as well as energy. Our cleaning team will ensure a fast cleaning process so that you don't have to wait before settling in or leaving for good.
Benefits of Move in Cleaning Services
A Move in Cleaning Services can help improve the hygiene of your new home by removing dirt, dust, and allergens that may have accumulated over time. This can create a healthier living environment for you and your family. Furthermore, it can save you time and energy, allowing you to focus on other tasks related to your move.
Benefits of Move out Cleaning Services
A Move out Cleaning Services is just as important as a Move in clean. If you are moving out of a rental property, the landlord may expect the property to be left in a clean and presentable condition. It will ensure that you get your security deposit back. 
Moreover, leaving a clean home can make a positive impression on the new occupants or the landlord, showing that you took good care of the property during your stay.
Furthermore, a clean home can help make the transition from one place to another smoother and less stressful for you as well as the new occupants.
Who can benefit from our Move in / Move out Cleaning Services?
HomeownersWhether you are moving into a new home or preparing your current home for sale, a move-in/out cleaning can help ensure that your home is ready to live in.
TenantsA Move out Cleaning can ensure that you don't leave anything behind and the landlord is satisfied with the state of his property.
Real Estate Agents and Property Managers They can benefit from Move out /Move in Cleaning Services to get homes ready for new occupants/tenants more quickly and efficiently.
Elderly and Disabled IndividualsElderly and disabled individuals can also benefit to avoid the inconvenience of cleaning their homes smoothly.
our Park City Cleaning team leaves your house spotless so that you have one worry off your shoulders. Our plans can also be customized to suit your needs. We also provide after-work service to ensure your satisfaction.
Whether you are in a city, town, or village, Park City Cleaning team will reach your destination at the appointed date and time. Call us now at (385) 499-9929  to book your slot.